You are hereSummary of the workshop on entrepreneurship and innovation
Summary of the workshop on entrepreneurship and innovation
---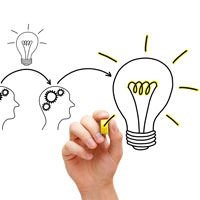 As a highlight of this year's activities of the Competence Center for Immigrants (CCI), the workshop on entrepreneurship and innovation was held on October 25, 2015. In total, more than 80 people attended this full-day event, covering about 22 nationalities.
The opening address was delivered by the workshop's honorable guest speaker, the Ambassador of China, Zhao Jun, who presented China's recent measures on encouraging and supporting collective entrepreneurship and innovation. It was followed by a brief overview of CCI and its operating host: Chinese Professionals in Norway (CPN), given by CPN's Vice President Xing Cai. The morning session was then devoted to two very informative presentations of funding mechanisms from Norway's public sector. More specifically, Jeanett Sandmo from Innovation Norway described several instruments and services for supporting innovation and entrepreneurship, whereas Svein Hallbjoorn Steien from the Research Council of Norway informed the participants different programs dedicated to industrial R&D activities and projects.
The afternoon session consisted of four extremely inspiring presentations by four successful entrepreneurs and innovators. First, Kristian Aartun shared with the participants his numerous entrepreneur adventures. Then, Francis Stevens went on with an analysis of the current and future trend of opportunities for entrepreneurs and startups in Norway. Thereafter, Thomas Anglero used his life story to teach an emotional lesson about failure and success in entrepreneurship. Last but not least, Alfredo Biamon used the history of the Utrop newspaper, the first immigrant's newspaper as a case of realizing ideas on entrepreneurship and innovation. Those speakers come from different countries originally from Norway, Africa, The United States and Peru. It indicates that anyone can reach the success no matter which country you are from. The most important factor is where you want to go.
The closing address was delivered by CPN's President, Xiuhua Zhang, who also invited each participant to share her/his opinion on the workshop's topic and desirable topics for a follow-up event.
Unanimously, the participants found the workshop to be extremely informative and inspirational, while also looking forward to more guidance in the near future. For information about the next event, which is scheduled on Nov. 08, 2015, please check it out at http://workinginnorway.no/node/8415.
All presentation can be learnt and downloaded below, and pictures here.
| Speaker | Title | Download |
| --- | --- | --- |
| Cai Xing | Welcome and Introduction to CCI and CPN | ⇓ |
| Jeanett Sandmo | Entrepreneurs, Norway Supports You! | ⇓ |
| Svein Hallbjørn Steien | Benefitting from Public Funding | ⇓ |
| Kristian Aartun | Future of Entrepreneurship Meeting Creative Mind | ⇓ |
| Fransic Stevens Geoger | Identifying Entrepreneurial Opportunities in Norway | ⇓ |
| Thomas F. Anglero | Failure is Necessary, Success is Inevitable | ⇓ |
| Alfredo Biamon | Idea to Reality | ⇓ |
| | CPN Poster for Workshop II | ⇓ |
Reported by Xing Cai (26, October 2015)