You are hereFirst meeting of CPN new members
First meeting of CPN new members
---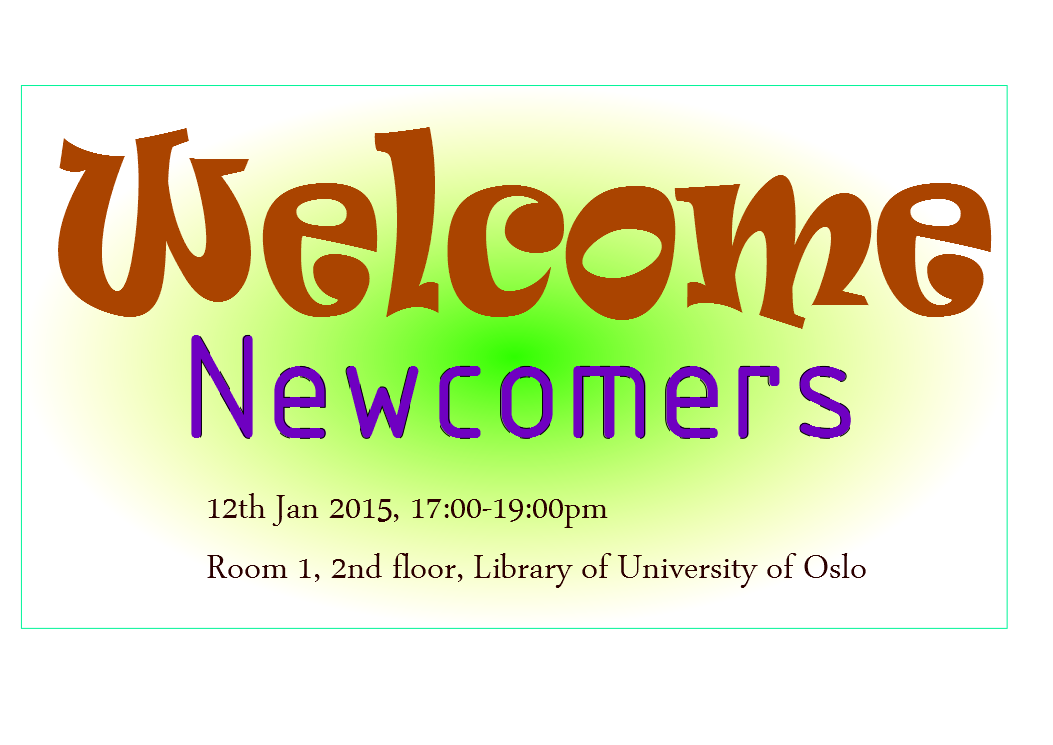 Happy new year! Wish all of you had a great holiday!
The first CPN activity will be a meeting of all CPN new members from the year 2013-14. The aim is to get to know each other in a short distance, face-to-face, and share the useful experiences and common solutions to problems you might confront.
CPN presdient Xiuhua Zhang and some board members will be there to share some experiences in working and living in Norway. You are welcome to bring your questions for discussion. In addtion, we wish to find some members to be our new year toast masters, and other task helpers among our new members.
Date and Time: 12th Jan 2015, 17:00-19:00pm
Location: Room 1, 2nd floor, Library of University of Oslo
Topics: How to live and work better in Norway? (Q&A)
p.s. CPN Chinese new year party will be held on Fridag, 6th March. More information will be sent out later.
You can just show up, no registration is needed.
Welcome!
新年好!
CPN理事会决定于下周一下午举行一次新会员对话讨论会。欢迎近两年加入CPN的会员都能参加,(据注册,2013和14年约吸收了140个新会员),目的是让每个人有机会介绍自己,并与他人近距离接触,共同分享在挪生活和工作的经验,从衣食住行到立业成功,大家可以提问,寻找如何做的答案,届时,我和几位老挪威和理事会成员会与大家一起探讨和分享好的经验,为大家在挪生活有所帮助。
我们多年来坚持一个原则,就是让更多的新面孔活跃在CPN的活动中,如由他们主持春晚,做讲座,以发挥他们的才干,这样的需求将在见面会记录下来,并在今后活动中启用新人,当然,我们也会借机听取好的建议和要求,便于改善理事会的服务内容。
简单的餐饮会提供给大家,上次英文通知忘说了。欢迎大家踊跃参加这次讨论,让每人有问而来,有答而归,CPN也将发现更多的人才,以为他们提供更多的机会!类似的见面会今后还会召集,大家不用注册,直接来即可!
若有问题,请与我联系,电话是99705188.
地址是:oslo大学图书馆二楼会议室(小卖部上面那层楼)
欢迎大家光临!