You are hereCPN摄影经验交流活动通知
CPN摄影经验交流活动通知
---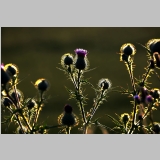 各位摄影爱好者
2014年CPN摄影比赛,已圆满结束,比赛期间收到各位朋友的热情关注和大力支持。
根据影友的要求,我们准备再举办一次摄影交流活动,将对参赛及获奖的作品进行艺术点评,同时,将解答一些影友在拍摄中遇到的一些问题。
我们希望以此来促进朋友们摄影艺术水平的提高。
活动中我们将准备一些简单的饮食。
欢迎大家参加。
时间定在2014年12月16日星期二,17点。
活动地点,
Norges Forskningsråd
Drammensveien 288, 0283 Oslo (Map)
有意参加的朋友请于12月11号之前发邮件到 foto@workinginnorway.no,
望注清您的姓名及参加人数。
2014年CPN 摄影比赛组委会 苏技
CPN will arrange a seminar and pre-Christmas gathering on Tuesday 16. December 2014 at NFR, Drammensveien 288 (Lysaker). This is the last CPN activity in 2014. The organizer of the OXLO Photo-Competition project, Su Ji, will go through the winner-photos and give comments/hits. It is also a good chance for all phto-fans to exchange experiences and skills.
Delicious food will be served. After the seminar, there will be time for social communications and dance. We have invited a professional Norwegian dance-teacher to teach us the famous 'folke swing' dance. Swing is a popular dance in Norway. Many of you surely have seen Swing dance at 'julebordet' from work. Don't miss this chance to be more "Norwegian" ;-)
Because of food reservation, we must have your registration tomorrow (Friday 12. Dec.). You can simply send a email to foto@workinginnorway.no with the names of all participants. Hope to see you on Tuesday!