You are hereCPN / CCI Seminar: "Anti-bullying" ("mot mobbing")
CPN / CCI Seminar: "Anti-bullying" ("mot mobbing")
---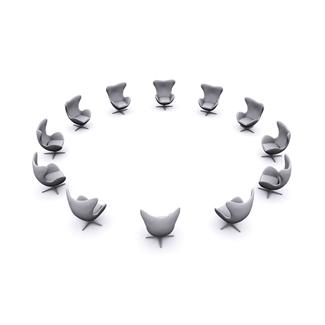 Location: Litteraturhuset, Kverneland (2nd. floor),
Time: December 1st., Monday, 2014, 17:30-19:30
Speaker: Mr. Knut Rinden from Barnebakten
Anti-bullying, called "mot mobbing" in Norwegian, has been a heated topic for a long time in Norwegian society. It has been estimated that about one in four pupils will be subjected to bullying at some time during their school years. So what is the real "mobbing" situation in Norway now? How to define "mobbing". How to respond to "mobbing" if it happens? And how to avoid it? These are some questions many parents, especially new, immigrant parents, would like to ask.
We are very pleased to have Mr. Knut Rinden from Barnevakten as the speaker of this seminar. The title of his talk is "our children, chances and challenges". He will talk about "mot mobbing" in general and will also cover the "social media" aspect. He will give advice to parents, especially immigrant parents, regarding "mobbing". Mr. Rinden has worked for Barnevakten for more than 8 years. As a professional speaker, he has given more than 400 talks. Mr. Rinden has engaged himself in many areas. He is working as market manager in Strømberg Plast AS. But he is also an initiator and leader of Dyslexia Lørenskog, and the chairman of Logistics Association in Østlandet.
Agenda:
17:00 – 17:30: refreshments and networking
17:30 – 19:30: «mot mobbing» by Mr. Knut Rinden
Language: Norwegian
Fee: free of charge
Registration: http://workinginnorway.no/node/8362 (deadline: Nov. 28th)
Due to the food preparation, please do the registration by the deadline. Send an email to contact@workinginnorway.no if you have any questions about this seminar.
About CCI and CPN
Chinese Professional in Norway (CPN, www.cpn2003.no) is a non-profit and non-political organization established in 2003 in Norway. In the past several years, CPN has run the Competence Center for immigrants (workinginnorway.no) which was supported by The Directorate of Integration and Diversity (IMDi). The aim of the center is to provide practical information and contact opportunities to the new immigrants and help them quickly adapt to the work and Norwegian society. The main target group of CCI is new labor migrants and their family members. But the activities are also opened for others.