You are hereCPN weekend trip to Rjukan from Friday 5. October to Sunday 7. October
CPN weekend trip to Rjukan from Friday 5. October to Sunday 7. October
---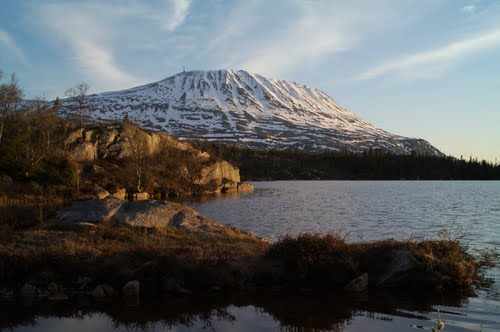 Dear all,
CPN has decided to organize a weekend trip to Rjukan/Gausta from Friday 5. October to Sunday 7. October. This activity is also a part of our IMDi project. So please invite your new immigrant colleagues to join the trip and learn more about Norway!
Accommodation:
To reduce the cost of accommodation, we have chosen to stay at Kvitåvatn Fjellstoge, near Gaustatoppen. The main house has 15 rooms and each room has 6 bed. Shared bathroom and toilets. Limited possibility for cooking. As normal, you have to bring your own bedclothes and towels. But you don't need to clean up the room before leaving :-)
You can find more information about Kvitåvatn Fjellstoge here: http://www.kvitaavatn.no
CPN will give 100 kr compensation to our 2012-paid-members as well as those who came to Norway in 2012 and made registration in our "http://WorkingInNorway.no" website. No-paid members and others will have to pay our discount price: 300 kr. CPN will also give compensation to children so that each kid (who needs a separate bed) will only pay 200 kr.
Price per person/weekend:
CPN member who has paid member fee in 2012: NOK 200
New-arrived who registered in "http://WorkingInNorway.no": NOK 200
No-paid member and no-member: NOK 300
Child (who needs a separate bed): NOK 200
It is also possible to get better conditions with extra payment:
a double room with own bathroom and toilet for a weekend: 1350 kr
a family room with own bathroom and toilet for a weekend: 1550 kr
Please indicate this in your registration if you want to have your own room. You need also to pay this in before hand.
Transportation:
CPN cannot provide common transportation for traveling. The participants have to arrange this by you own hand. We hope our members who will drive to Rjukan can do the same as before and offer your free seat/seats to those who do not have car. CPN will give some compensation to those who can offer free seats to others.
Food:
The main house has only one big kitchen. It would be difficult for many people to cook in same time. Therefore, you should bring some simple "ready food" for two days. It is also possible to eat in the hotel restaurant in nearby or in Rjukan.
Activities:
Friday afternoon/evening: arrive, free activity
Saturday: Three alternatives at the day time:

Norsk Industriarbeidermuseum (price: 70 kr for adult and 40 kr for kid)
Krossobane Cable Car (price: 50 kr for up-trip and 50 kr for down-trip)
Walking tour around lake or hiking to Gaustatoppen (may not be possible to reach top if there is snow); canoe paddle (remember bring your own safe-suits, you are responsible yourself for any risk)

evening: common activity. More information comes later.
Sunday: take the mountain road over Gaustatoppen between Rjukan and Tudd. It maybe possible to visit a hydroelectric power station on the way back to Oslo
Registration:
We need your registration now in order to book the rooms. Please notice that your registration is bind. You need to register and pay the accommodation costs no later than this Sunday 9. September at:
http://cpn2003.no/?q=en/node/89
We will not reserve the room for you before you have paid to CPN account: 05395799748
Please set the payment information as "CPN trip for yyy, ... (names of all adult participants) and x kids".
Notice:
Please notice that you are responsible for your own safety during the trip, especially for those who take hiking tour to Gaustatoppen or paddle with canoes in the lake. In any circumstances, CPN will NOT be responsible for any personal injury or accidents occurred during this trip.
Best regards,
Cai Xing and Wang Xinli