2012: Welcome to ERAS Festival 2012
---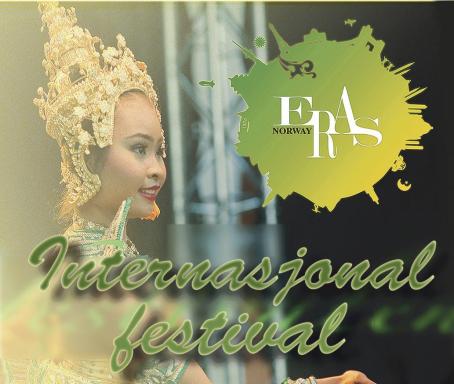 Dear members,
As you know the 2012 ERAS festival is coming soon. We warmly welcome all our members, family members and friends to this event! CPN has been there every year since 2008 and we enjoyed it very much.
The date is Saturday 16 June, so please keep this date open. Also note that the location is moved to Rådhusplassen this year (See map below).
The official program starts 1200, but you are more than welcomed to come early, or just to help us with the preparation work.
CPN will participate in the parade, so the more people, the merrier! We will also prepare food for every one for this activity and registration is required for food preparation: http://cpn2003.no/?q=en/node/89. Kids are warmly welcomed as well. More details to follow soon.
大家好!
6月16日,CPN将要参加一年一度的ERAS多国文化节!欢迎我们的会员,家属和亲朋好友一起来尽情欢乐!尤其欢迎小朋友们参加活动。请大家注意,今年的地址改变到Rådhusplassen (See map below)。
正式活动1200开始,我们也欢迎志愿者和我们一起提前到场准备。文艺节目1500开始,其中包括我们会员代表CPN的古筝表演和中国舞蹈!1800以后是精彩的专业表演,包括芭蕾,中国剑术等等。
我们准备了一个注册网页: http://cpn2003.no/?q=en/node/89 ,请大家登记以方便我们为大家准备食品。我们随后会提供进一步的详细信息,请大家关注邮件。谢谢大家!
Haimiao BAO
for CPN Board

View Rådhusplassen in a larger map