---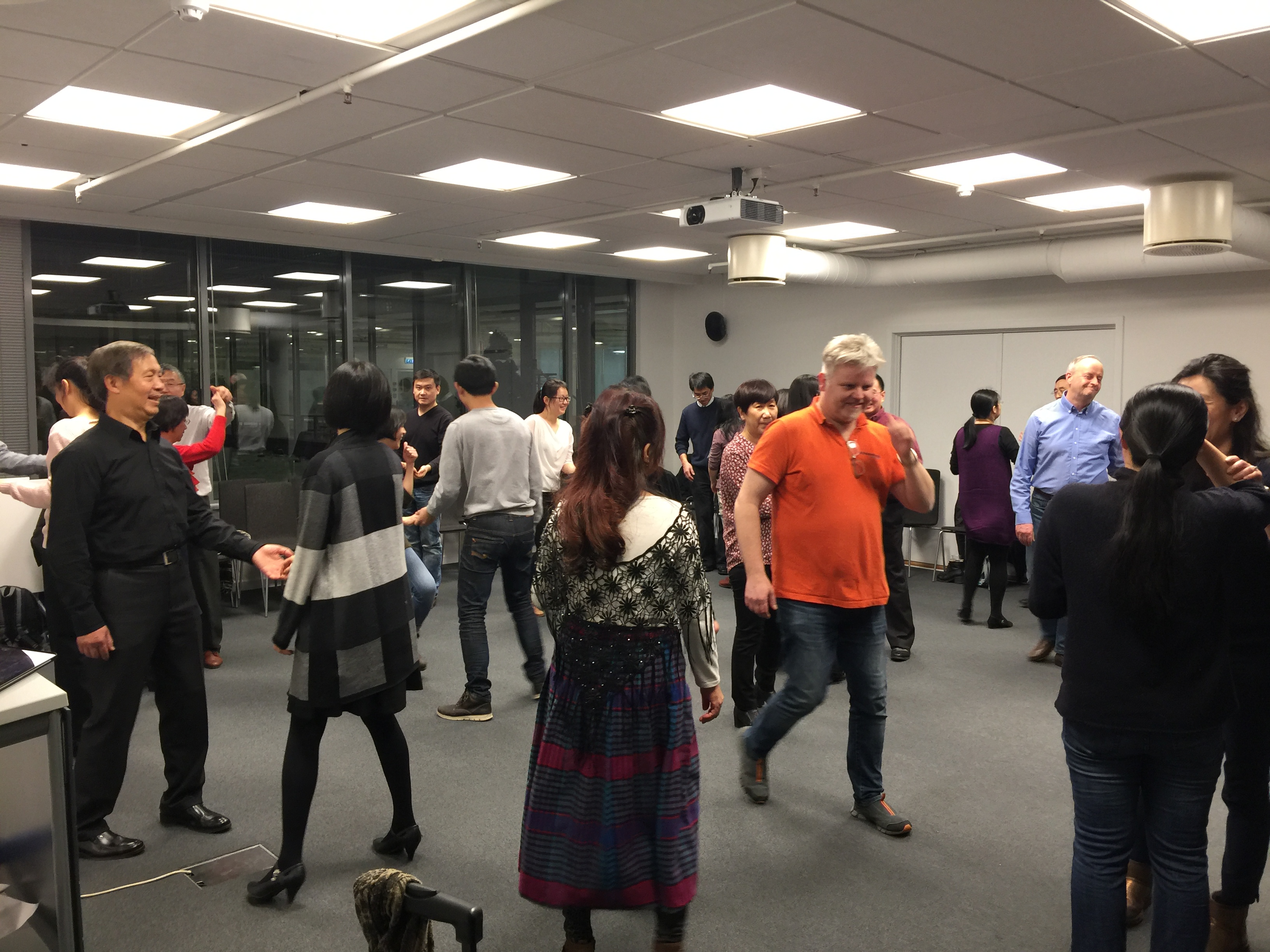 12月4号CPN圣诞前座谈及交友娱乐活动-Social Dancing成功地在Forsknings park 举办。30多名CPN会员及非会员参加了活动,热气腾腾的包子消除了大家一天工作的疲劳, 大家边吃边聊,提出了各种活动建议,包括成立各种兴趣微信群,球类活动包括乒乓球足球比赛,舞蹈班,裁剪缝纫兴趣小组,烹饪学习班等。大家除了提建议,还主动担当实现者,现场就与两位会员的敲定,他们将为明年"C P N百家论坛"做有关税法及税表的填写和挪威人文历史文化的讲座。
之后在舞蹈老师Hans Fosshagen 的指导下,大家学会了Swing 的基本动作, 伴随着音乐大家翩翩起舞,相信大家一定会在今年各自的圣诞晚宴(Julebord)和舞会上大显身手。
在学习舞蹈的同时大家还结识到许多新朋友,其中有老铁杆CPN会员,还有第一次参加CPN活动的,既有CPN会员,也有会员带来的朋友,还有夫妻同时来学习,带着挪威配偶的。 许多会员跳的非常尽兴,汗流浃背,纷纷建议CPN以后要多组织这样的活动。
一个短暂、但温馨愉悦的夜晚,在冰天雪地的挪威,温暖着每一位参与者,舞后的热身和温度伴随着他们回家的路上......
时光如梭 ,2017年很快就要过去了,2018年活泼可爱的狗年就要来了! 与往年一样, CPN将会举办自己的2018春晚,让异国他乡的我们在CPN大家庭里一起渡过一个温馨欢乐祥和的春晚!
CPN理事会在联系落实春晚场地, 时间暂定2月16日或17日,敬请各位朋友预留出这个时间,一旦确定, 会尽快通知大家.
今年的春晚将以"律动青春,欢乐祥和"为主题,以"CPN二代"和年轻人为主,打造清新的舞台, 塑造多才多艺的偶像, 以展示他们多年练就的才艺!
热烈欢迎各位CPN朋友踊跃为自己的孩子们报名节目,尽情展现孩子们的才华和参与热情!
Pictures and presentation are attached below.
The second CCI seminar was held on 13th November 2017 at Litteraturhuset. The topic of 'Norwegian Pension System' had gained great interests from different immigrant groups. It was a full house in the seminar with more than 80 attendees, who presented over 20 different nationalities.
The composition of pension in Norway is like a puzzle to many people. The regulations and consistence of the pensions are different between companies and institutions in the governmental, private, and other sectors. The presentation given by senior lawyer Tron Dalheim was mainly focused on the pension for the private sector. For the public sector, he mentioned also only for some special conditions.
In summary, the following topics were mostly touched in the seminar: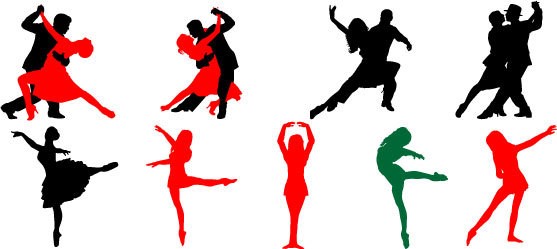 临近年末,CPN有幸邀请到挪威舞蹈老师Hans Fosshagen 给我们开一堂swing(摇摆舞)教学课。希望能让大家在今年的Julebord舞会上狂舞 :), 也希望大家能在学习舞蹈的同时结识到新朋友(mùbiāo),观摩者也欢迎。摇摆舞是普遍流行的一种快节奏交谊舞,形式多样,没有严格动作规范,非常适合休闲和交际(yuēhuì)。在挪威,各单位一年一次的圣诞晚宴,更是常跳曲目……
我们将在5点开始,提供简单食物,舞蹈课6点开始,8点结束。借用用餐机会,CPN理事会希望能和大家边吃边聊,听取大家对如何提高吸引更多会员参加CPN活动及明年活动内容的意见和建议。
时间:2017年12月4日,周一,下午5-8点
地点:Forskningsparken, Hagen3 教室
其它:跳swing穿带跟的鞋最有感觉,男生可穿皮鞋,女生高跟鞋。
The second Workshop 'Manage Business Opportunities and Markets'was held in Radisson Blu Scandinavia Hotel, Oslo.
The workshop was organized in two parts. The first one is introduction to CCI and CPN and then role playing by discussion and presentation in 6 groups. The second part is speeches presented by Mr Truls Berg and Ms. Sandra Xiao.
Attendees were asked to play two roles: an entrepreneur and a learner. For the first role, they should answer question like below: What kinds of business are you going to choose, and why, If you will start your own business as a Startup soon in Norway? For the second, they should chose some important topics which they would like to learn about innovation and entrepreneurship. The discussion was very well done by all actively engaged attendees. They got to know each other better and shared some interesting ideas in the discussion with inspiration beyond the discussion.
Mr. Berg gave an excited speech about how to manage the business opportunities and shared a very important point, 'New era, new opportunities' led by digitalization although data processing has been with the IT development for many years. He gave further insight on the fields and future development areas for businesses from the global overview to the Norwegian market.
Ms Xiao started her presentation by asking question to the attendees about how your brands would stand out and brands used for daily life from the toothpaste to the dress, and then indicated that brands exist with everyone and everything. She used a concrete example to reveal how the brands have been developed with and by users, and how to understand competition. In the end of group discussion and presentation, each one learned how to communicate between you and others by applying those skills such as rational and emotional principles and influencers as well. This interactive lecture was welcomed and made attendees more engaged in learning new skills.
Norwegian Pension System
Seminar of Competence Centre for Immigrants (CCI)
Place: Kjelleren, Litteraturhuset, Oslo (See the map below)
Date & Time: Monday, November 13th 2017 17:00-19:30PM
What can you get paid when you become a pensioner? How does the pension system work in Norway? What pension related employee protections are regulated in the Norwegian Working Environment Act (Arbeidsmiljøloven)? What are your rights and opportunities in the pension system? What is the pension reform and how will it affect you?
Partner Tron Dalheim and senior lawyer Kjersti Lyster Ryen will give an introduction of the Norwegian pension system and help you with answers to the above questions. Tron and Kjersti are working in the employment and pensions practice group in Arntzen de Besche law firm. They have long experience with employment and pension law.
Program
17:00 – 17:30 Registration and Food Serving
17:30 – 17:35 Introduction to CCI, by Dr. Xinli Wang, CPN Vice-President
17:35 – 19:30 Norwegian Pension System, by Senior lawyer Tron Dalheim and Kjersti Lyster Ryen, Arntzen de Besche