Workshop on Innovation and Entrepreneurship:
Go for entrepreneurship instead of employment
workinginnorway.no
, a project site of CPN
A joint effort of CPN and central & local governments to help immigrants, from 2010
- Time: 17-19.30pm, 3rd November 2022 [📅]
- Place: Høyres Hus, Amundsen 📍
- Target Audience: Immigrants from all countries
- Organizer: Chinese Professionals in Norway (CPN)
For immigrants they are facing some common challenges in their working life. One of the biggest challenges is how to decide on being an employee for an organization or an entrepreneur as an employer. Many have a dream for their life and carrier development, specially when they move to and live in another country or after they finish their higher education in Norway. In either case, they need to learn more about business cultures and innovation power, applicable laws and regulations, in addition to their competences and network, in order to success in Norway. This workshop will be addressed on some issues of entrepreneurship, experiences in making small business instead of finding a job and in using public fundings for research and innovation.
Chinese Professionals in Norway (CPN) is one professional and immigrant organization that has through previously work built up a strong competence in helping immigrants with job search, understanding the Norwegian business cultures, and developing ideas for becoming an entrepreneur. CPN has through its highly educated members a broad contact network in the Norwegian society, in addition to close cooperation with other immigrant organizations and the public sector that manages instruments for innovation.
The workshop is financed by the Oslo Kommune via the project entitled "Go for a job or an entrepreneur?". It's free of charge and will be held in English. All attendees must register online at https://cpn2003.no/CCI/2201/, due to the food reservation. The deadline for registration is 28th October.
Program
17:00 – 17:30 Dinner and networking
17:30 – 17:40 Dr. Xiuhua Zhang, President CPN, Introduction to CPN and the project [PPT]
17:40 – 18:20 Mr. Truls Berg, CEO & Founding Partner, The hunt for digital insight and increased innovation power [PPT/PDF, 3.9MB]
18:20 – 1:45 Dr. Jie Xiang, CEO DinCare AS, Small business survival in Norway [PPT/PDF, 3.4MB]
18:45 – 19:20 PhD candidate Dimitris Polychronopoulos, CEO Founder Institute, How to know whether entrepreneurship is right for me? [PPT, 125MB][PDF, 6.3MB]
19:20 – 19:30 Q and A & Closing remarks
Welcome you to the workshop with your experiences and questions!
Speakers

Truls Berg
Truls is a Norwegian serial entrepreneur, former CEO and author, with more than 30 years of experience in the IT industry. He is managing partner in Digital Insight, head of Open Innovation Lab of Norway and chairman of NorBAN (Norway's Business Angel Network). He also chairs Standard Norway's committee for Innovation Management. He holds a number of board positions, is a frequently used speaker and is a regular columnist in Computerworld and Editor-in-Chief in InnoMag. He is also chairman of the National Innovation Council, and is also a member of the Data Association's Rosing Committee and former chairman of the IT Policy Council. He is also the only Norwegian on the list of "Top 50 Global Thought Leaders and Influencers on Emerging Technology". Truls has so far helped start 13 businesses, including Component Software (now Affecto), Integrate, Comperio, bWise, Inspirator and Movation. In addition, he has assisted a number of other start-up companies.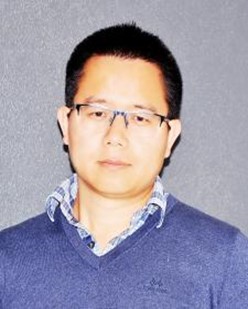 Jie Xiang
Jie got his bachelor's degree in communication engineering from Wuhan University in 2003, and master degree in communication and information systems from Huazhong University of Science and Technology in 2006. He came to Norway in 2007 working at Simula Research Laboratory for his Ph.D study. He was awarded a doctor's degree in Informatics at University of Oslo in 2011, and then continually worked as Research Engineer in Simula until 2013. Afterwards, he joined a startup Realcom AS as a development manager and left Realcom in 2017 for his own startup DinCare AS. Since then, he has been working on developing automation control systems via research and innovation projects. His technical solutions have been used by few countries. Since 2021, Jie has started a new branch for electric vehicle testing with focus on EV data system, EV charging protocol verification, in-vehicle infotainment system, advanced driver-assistance system etc.
Through running 'small' businesses in Norway, he gained experiences in different countries with different business cultures. He would share his success stories and lessons learnt to those who are willing to start their own business in Norway. Some issues he will address on include how to run a small business in Norway? How to become a startup? and how to survive and develop as a startup?

Dimitris Polychronopoulos
Dimitris grew up in the United States with a dream of learning languages and experiencing new countries and cultures. During his bachelor's, he studied in France, spent a summer in Central America and participated in the first extended home stays for Westerners in the Soviet Union. After his bachelor studies, he lived for five years in the Far East, where he earned his first master's degree. While living in Greece, he worked as a Tour Director and eventually started his own tour company which targeted groups from China who wished to visit France, Greece, and Italy. The company did not take off as hoped. When wildcat electricity strikes plagued Greece in the fallout from the Lehman Brothers meltdown, he moved to the Canary Islands but destiny brought him to Norway, where he completed a Global Executive MBA at BI Norwegian Business School in 2015, and was so enthusiastic after the Innovation and Entrepreneurship Module at UC Berkeley that he became involved in the Oslo startup ecosystem and introduced the Silicon Valley startup accelerator, Founder Institute, to the city. He ran one cohort per year until the Covid 19 pandemic took Founder Institute online. Currently he is pursuing a PhD at University of South-Eastern Norway, where he manages a project to research migrant entrepreneurship in Norway.